Travel silently through the Upper Mississippi River National Wildlife and Fish Refuge and experience the beauty that only the refuge can bring. Participants will be able to view various species of migratory birds, native plants and various dragonflies, damselflies and butterflies. Be sure to bring your camera and binoculars.  Binoculars are available to borrow.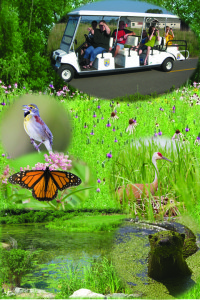 Tour Schedule
First and Third Thursdays & Third Saturday of each month.
May – September 8:00 am – 10:00 am.
Cost: Free
Participants meet at 7:45 am at the Ingersoll Wetlands Learning Center located at 7071 Riverview Road Thomson, Illinois 61285.
GPS address: N 42 01.912  W 090 06.944
Space is limited to 7. Pre-registration is required. To register please Contact Us.